Management Team
The success of our group can be directly attributed to the high quality of leadership and the strength of our management team. Our goal is to ensure the continued success of our financial representatives by providing the proper guidance and support to help them experience both personal and professional growth.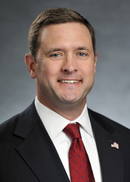 Managing Director
Office 719-578-4000
My Networks:
Kevin Kaveney was born and raised in St. Louis, Missouri. He graduated from the United States Military Academy at West Point in 1996 and was awarded a commission as a Second Lieutenant in the Armor Branch. Kevin served in Korea as a tank platoon leader as well as with the 3rd Armored Calvary in Bosnia. 
In June of 2001, he began his career with Northwestern Mutual as a financial representative with Northwestern Mutual - Colorado Springs. In January of 2002, Kevin was activated by the Colorado National Guard in the wake of 9/11 and served in Korea. In 2003, Kevin transferred to the Hempstead Group in St. Louis. Today, Kevin is the Managing Director of our Colorado Springs district office with an exceptionally successful practice.
He is married to Carrie and they have two adorable sons, Conor and Carson .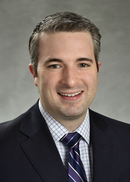 College Unit Director
Mobile 719-232-3728
Fax 719-636-3686
My Networks:
Adam began his career at Northwestern Mutual as a college intern in 2011 and transitioned to a full time Financial Representative in May of 2012.  Together with his team, Adam helps business owners and families discover and implement strategies to secure their future with personalized, comprehensive financial planning.  His unique approach of combining insurance and investment solutions has helped many of his clients accumulate wealth, prepare for retirement, and address other financial goals while protecting their families in the process.
In September of 2013, Adam began the internship program in Colorado Springs. Adam manages the internship program of 10 College Financial Representatives.  In addition to running a successful practice, Adam also hires, trains, and mentors new Northwestern Mutual College Representatives.  Through his tutelage and steadfast coaching, the office has grown and received acknowledgment for the amazing group of people that attribute to the Colorado Springs philosophy of personal responsibility, work ethic, and integrity.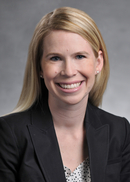 Chelsea Kauber Wallace
Director of Recruiting
chelsea.wallace@nm.com
Office 719-578-4003
A California native and the daughter of a Navy Fighter Pilot, Chelsea graduated from the University of Idaho in May of 2006 with a Bachelor of Science degree in Advertising and Communication Studies.  She moved to Colorado Springs in June of 2006 for an internship opportunity and with determination to find and work for a values driven company. She landed at the doorstep of the Northwestern Mutual Colorado Springs district office to work for former Managing Director, Mike Torreano an Air Force Lieutenant Colonel, in late summer of 2008.  Now, with the energy and leadership of her Managing Director and former Army Captain, Kevin Kaveney they are growing an office with a great culture and with great momentum.  In the last 5 years with Northwestern Mutual and with the support of her amazing team, Chelsea has been part of the top 10 recruiting agency in the company and ranked as an agency #1 on the Gold Sheet for 2011 in the Western Region. Her most recent accomplishments include achieving 125% of target as an agency in 2012 . She is currently building the #6 District Internship Program in the country.
Chelsea is married to Glenn Wallace with her step daughter, Lily, son Rhett, and baby Claire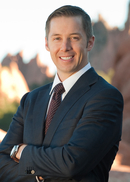 Field Director
Office 719-602-2040
My Networks:
Mark P. Anderson is from Spokane, Washington. He graduated from Whitworth University with an Economics degree and commissioned as an Army Officer through the Gonzaga University Army ROTC program. He served four years as an active duty officer in the United States Army, serving in southern Afghanistan as a Platoon Leader and Company Executive Officer during the initial year of the surge in Kandahar.
Mark and his wife, Heather reside in Colorado Springs, Colorado. They are expecting their first child in June 2015. Mark enjoys spending time with his family, snow skiing, trail running, and anything involving the Colorado outdoors.
Mark hols the CERTIFIED FINANCIAL PLANNERTM desgination and his FINRA Series 7, Series 66, and his Life and Health licenses.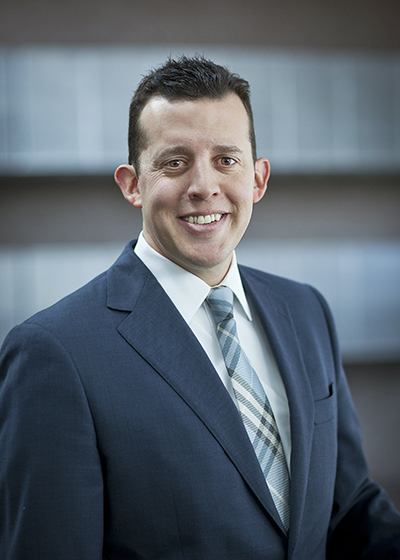 Field Director
Office 719-578-4001
My Networks:
Mark Perrault's primary goal with his career is to build long-lasting relationships with his clients, based on trust, integrity, and loyalty. He strives to meet great people and be a lifelong resource to them in whatever way he can. Mark Perrault has an inner desire to serve both people and his community, a quality that is rooted in his experience as a former military officer. He is motivated by seeing others succeed and that's what keeps his engine humming.
Mark Perrault's strengths as a financial representative are in his ability to relate to his clients by building trust and credibility, while conveying his knowledge and expertise in the financial services arena.
He, his wife Lauren and their son Carter enjoy the Colorado outdoors, friends and hosting an annual charity event to support local Colorado Springs non-profits. 
Mark Perrault is a member of the National Association of Insurance and Financial Advisors (NAIFA) and has his B.A. from the Leeds School of Business at CU-Boulder, an MBA from Gonzaga University and Certification in Long-Term Care planning (CLTC).
The mission of the National Association of Insurance and Financial Advisors is to advocate for a positive legislative and regulatory environment, enhance business and professional skills, and promote the ethical conduct of its members.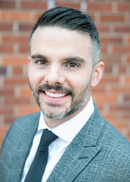 Field Director
Office 719-578-4031
Noah and his team devote themselves to helping meet their clients' wealth accumulation and financial planning needs. They also take tremendous pride in building long term relationships based on integrity, knowledge, and commitment. Noah and his team strive to provide the best comprehensive financial planning for everyone they have the privilege of working with. Noah and his team help great people attain a lifetime of inter-generational financial security. Boldly challenging, encouraging and walking through life with their clients, every step of the way. Noah and his team endeavor each day, to be their best professionally, personally and in their community, expecting nothing less from those they choose to work with.
A resident of Colorado since 2005 and originally from St. Louis, MO, Noah has been married to his beautiful bride Candace, since March of 2009. Noah and Candace have two daughters, Kennedy and Everly Anne.
Noah enjoys spending time in the Rocky Mountains camping, archery, hunting for elk and mule deer, fly-fishing, and spending quality-quite time out in God's country. Noah loves staying active with recreational soccer, softball, and football leagues. Noah and Candace love travelling, spending quality time with friends, family and simply loving on their two daughters